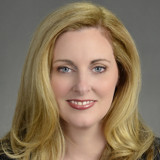 Realtor and ASP Home Stager
Getting to know Sarah Corlis: Family: I am married with two small kids. My son has autism, which can be tough but he is so cute, funny and smart. My daughter is a fantastic big sister. My family is the most important thing to me. Home: I grew up in Dublin, Ireland and have been living in Atlanta for four years now. Education: I received my Bachelor of Arts in French and Spanish from University College Dublin and a postgraduate in Business from LSB College Dublin. What is your [...]
Getting to know Sarah Corlis: Family: I am married with two small kids. My son has autism, which can be tough but he is so cute, funny and smart. My daughter is a fantastic big sister. My family is the most important thing to me. Home: I grew up in Dublin, Ireland and have been living in Atlanta for four years now. Education: I received my Bachelor of Arts in French and Spanish from University College Dublin and a postgraduate in Business from LSB College Dublin. What is your biggest pet peeve? People who mumble! What was your first job? I was an Au Pair (nanny) in France for 3 months when I was 16. What is the wildest thing you have ever done? Interviewed for a job in a hotel lobby in Dublin, got the job and in a month got on a plane with one suitcase to move to the Cayman Islands for that job! If you could go back in time and change anything, what would it be? Nothing! Life is too short for regrets. What others don't know about you? I have moved around a lot. I have lived in Ireland, the Cayman Islands, North Carolina, New Jersey, Canada and now Atlanta. What made you choose a career in Real Estate? I decided to get my Real Estate license to sell my own home. I became addicted? It is hard work but so much fun! I love helping people and I really get a kick out of meeting so many new people and hearing their stories. What is the best advice you would give a client? Listen to your Realtor! We are here to help, we have the experience and know the market. Trust us!
Office Location
1580 Holcomb Bridge Rd Ste 26
Roswell, GA 30076
Contact Info
Specifications
Languages: English, French, Irish, Spanish
Specialties:
Service Area:
Contact
Hi there! How can we help you?
Contact us using the form below or give us a call.
Hi there! How can we help you?
Contact us using the form below or give us a call.