Thanks for printing! Don't forget to come back to Metro Brokers for fresh articles!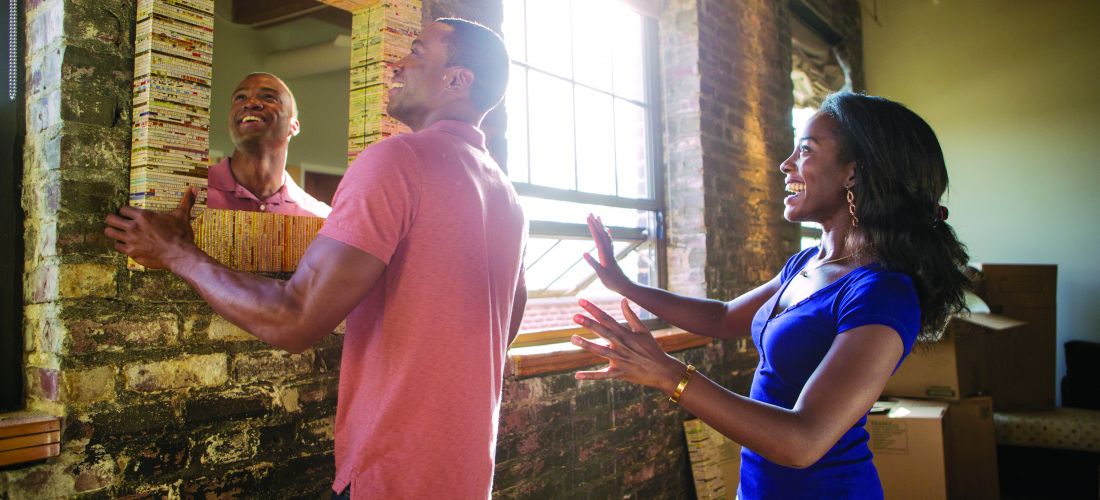 Moving to a new home is exciting but the logistics can be a nightmare. The earlier you can start your preparations, the better off you will be. If you have a move in your near future, refer to this moving calendar to help you plan for an easy transition.
THREE MONTHS BEFORE YOUR MOVE
Start collecting small boxes – They are easier to carry and quicker to unpack. Banker Boxes are a good option because they have handles, lids, and don't need tape. They also stack neatly. Another great option is to visit your local liquor store to see if they will let you take some boxes off their hands. Wine and liquor boxes are the perfect size for moving.
Sell, donate, and throw away - There is no reason to pack up and move things that you only plan to throw away or not use in your new place. Save yourself a lot of hassle, and declutter before you start packing. Have a yard sale to get rid of anything that will fetch a dollar. For items that do not sell, set up a free donation pick up with Donation Town. Anything else that you have not used in a while or do not need, trash it. These things will just take up space and add to your work later.
Pack your non-essentials now – It's never too soon to start getting items out of the way that you don't use on a daily or even weekly basis. Box up the contents of your book shelves, wrap your wall art in bubble wrap, and pack up your formal dinnerware and cookware. Out of season clothing will simply take up space in your house so get it out of the way and that will be one less thing for you to worry about as you get close to crunch time.
TIPS WHILE YOU PACK
Pack your dishes vertically rather than lying flat
Use plastic wrap on the tops of toiletries to prevent leaking
Take pictures of the back of electronics for easy reconnection later
Put screws, hardware, and electronic cords in clear, labeled bags
Label boxes with room name, number the box, and color code for easy organization
ONE MONTH BEFORE YOUR MOVE
Make a master list – Plan out when each items needs to happen by date and keep it on your fridge so you don't forget. Ex: Lock in movers for moving date one month out, change your address two weeks before you move, call to disconnect your gas a week prior, schedule cleaners and baby sitter for moving day. Don't wait until days before you move out to try to take care of everything all at once.
Plan the movers ahead – The earlier you can pick your movers, the more flexible you can be with your moving options. If you plan ahead, you can pick the date and time with the best rate or the date that works best for your schedule. You can also take time to find the best moving company. Online reviews are helpful but if you know someone who has moved in the last year, talk to them about their experience. A personal testimonial is far better than an anonymous review.
ONE WEEK BEFORE YOUR MOVE
Pack a suitcase of essentials - Before you box up everything in your home, set aside the essentials; toothbrush, tooth paste, deodorant, shampoo, several changes of clothes, toilet paper, medicines, etc. It will be invaluable when still have days before your big move and all of your belongs are packed away in dozens of boxes. Having the essential at hand will make the next week much easier.
Stop buying groceries – Make sure to cook the items that you have in your fridge and freezer. With your move fast approaching, you won't be able to take most of the perishable items with you easily so it's better to save your grocery budget for other last minute expenses.
THE DAY OF YOUR MOVE
Complete packing before the movers arrive – If you are paying for movers, they are on the clock once they arrive. There is no reason to pay them to watch you pack boxes. If you are lucky enough to have your friends helping, you should still treat them with the same respect. Value their time and make sure they are well thanked and well fed.
Get a sitter – Pets and children should not be around on moving day. There are too many opportunities for someone to get hurt. It's best have a sitter for your kids or pets on the day of and once the process is complete, bring them back into a less stressful environment.
Let the movers do the heavy lifting – They are professionals and know how to move furniture without hurting themselves. They also know how to make the most of the space in a moving truck. You need to be focused on smaller items and organizing the move. If anyone has questions, you need to be available.
ONCE YOU ARRIVE TO YOUR NEW HOME
Have food, drinks, paper plates, and cups – The last thing you will have the time or energy for is cooking a meal. This is the time for you to order pizza and drinks for you and your moving team. Make sure that everyone is well fed and hydrated. It will make the final push to unload the truck much easier.
Have pillows and bed sheets ready to unpack – The first thing you should do when you get to your new home is set up the beds. Make sure that pillows and bedding are packed in a box that is easy to find so you can make the beds before you get started with anything else. You be glad you did when midnight rolls around.
The day you move will be one of the longest days of your life but with a little planning and a lot of patience, you can make it less cumbersome. But the trouble is all worth it once you are in your new home.