Thanks for printing! Don't forget to come back to Metro Brokers for fresh articles!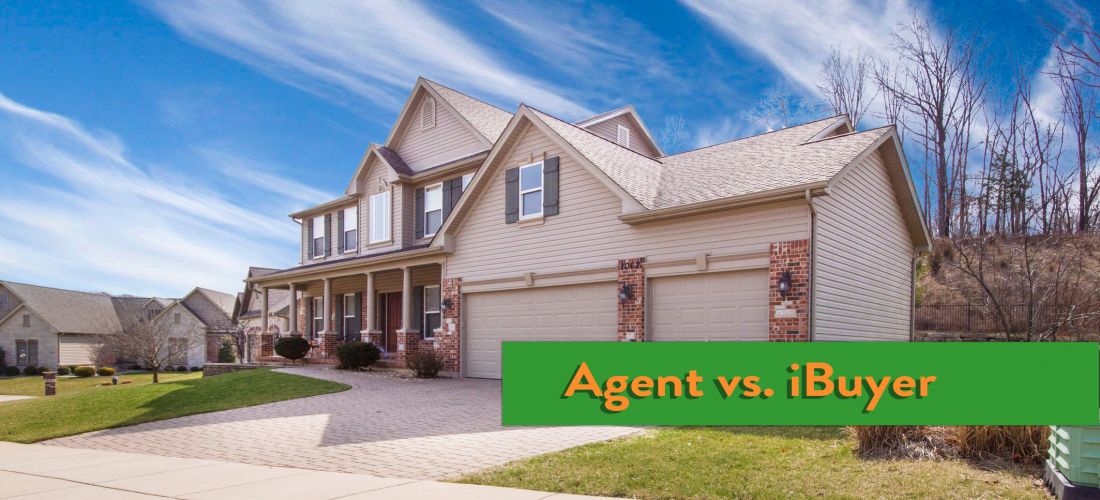 There has been a recent flood in the real estate industry of what is being marketed as iBuyers. An iBuyer is an investor that uses automated valuation models (AVMs) to make instant offers on homes to clients. With quick offers, sellers can close on a property in a matter of days and the company can turn around and resell the listing at a profit. Companies like OfferPad, Knock, OpenDoor, and now even Zillow are all selling huge commodities to people – convenience and speed. Should agents be worried that they aren't going to be needed anymore?
Not yet…
Here is how it works for a seller. A client contacts one of the iBuyer companies to get an offer on their home. Most of these companies use tax records and comps as a basis for their offers. In the case of Knock, they offer an in-home evaluation if requested. Once the seller receives the offer, a series of fees are itemized to come from the sale of their property including around 6% for commissions, a holding fee, experience fees, closing fees, etc.
If the seller accepts the offer, they will then receive a visit from an inspector provided by the iBuyer to evaluate the condition of the property. Any problems found that need repair will be itemized and presented to the seller for review. At this point, the client has the option to repair the items from the list or deduct the cost for the repairs from the offer made from the iBuyer. Once the final repairs are complete or price is adjusted, the home is sold the the iBuyer and the seller walks away within just a few days from the start of the process.
The process and fees can vary slightly from company to company. For example, with Knock, you can have your home on the market for six weeks and negotiate repairs with a regular buyer as you would any normal home transaction but at the end of the six weeks, you can then sell to the company and the repair concession and offer price would apply. There are perks for working with an iBuyer for people who want to sell incredibly fast. There are perks for people who have a lot of equity in their home or those who don't want to deal with the hassle of negotiating a deal. But there are also a huge number of drawbacks.
For starters, real estate professionals are able to use more than just AVMs to spit out an offer price for a home. Agents have market knowledge, access to comps, and years of experience to help them when guiding a seller to selecting a list price. iBuyers are in the market to make a profit so offers across the board are remarkably low for potential sellers. An agent in Atlanta requested offers on his own newly renovated home with OpenDoor, Knock, and OfferPad to see how the process worked. His property, which was appraised at $495,000, received offers from $265,000 on the low end to $373,000 on the high end.
On top of the low offers, there are all the additional fees. A big selling point for iBuyers is to cut out the agent in hopes to save money on commission. But when you crunch the numbers, most of the iBuyers charge you about 6% on commission fees in addition to "holding fees" while they sell your property and "experience fees" for the time they put into the transaction. Add onto that the closing fees and the costs for repairs and it's costing you a lot more than a traditional real estate agent would.
And while we are on the subject of repairs and closing costs, these are things that are negotiated when working with a real estate professional rather than added to the seller's tab. With an iBuyer sale, there is no option for negotiation. With the exception of Knock, you must either spend money on costly repairs or reduce the offer price in order to close the deal. There is also the issue of some iBuyers having a maximum age for the homes they are willing to buy, which can be very limiting for sellers.
Once your home is purchased, it will likely go back on the market with repairs for a higher price than for what the seller sold in a matter of weeks. While it would be great to find a company that would buy a home at top dollar with no negotiation, that it not what iBuyers are out to do. Zillow, OfferPad, Kock, and OpenDoor are in the market of turning a profit. Once they own a property, their job is to flip it for a profit.
The singular goal of iBuyers is make money. For sellers that are looking to get a home sold quickly without a lot of hassle, it can be done with an experienced agent. Eliminating agents from the transaction is not the answer to the complicated process of home selling – being prepared and being aggressive is the answer. With the right agent and pricing strategy on your side, you will come out on top every time.