Thanks for printing! Don't forget to come back to Metro Brokers for fresh articles!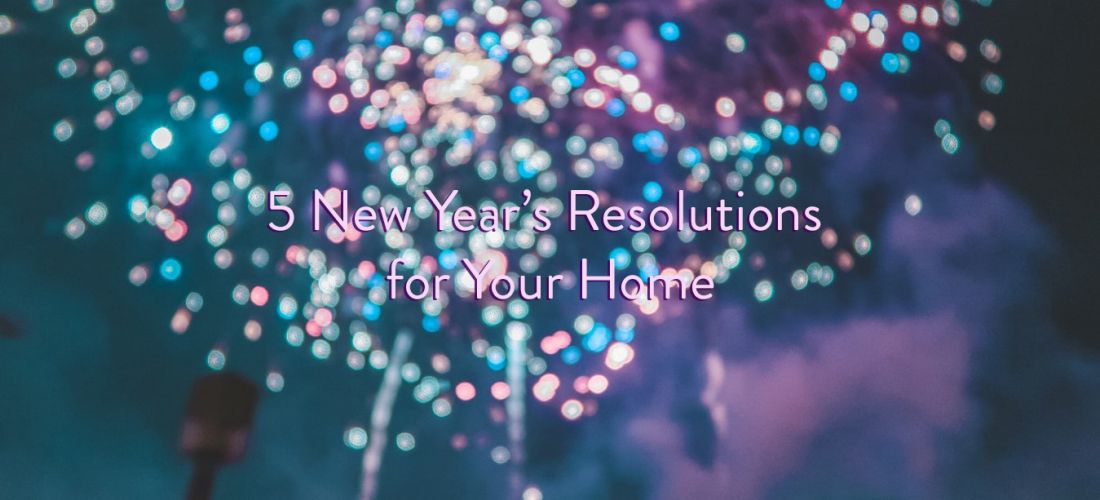 We are quickly reaching the end of 2018. This time every year, we start to make the same vows to ourselves – eat better, same more money, spend more quality time with family, etc. But have you ever considered making goals for the place that you call home?
With as much money and time that you spend in your home, it is important to keep it as a priority into 2019. Take a look around at your living situation right now and chances are, there are some things that you could do better and would make you happier in the coming year. We have put together a list of home goals you should consider when making your new year's resolution in the coming week:
I will streamline my things.
One of the easiest ways to feel at ease in your home is to clear it of all unnecessary clutter. It is easy to acquire useless items that take up important space so by taking the time to purge all drawers, cabinets, closets, and shelves, your home will feel bigger and cleaner. Make a goal for yourself to address each room at least once a quarter in the coming year to rid yourself of things you don't use or wear. Donate what you can and toss the rest. Whatever remains should enhance your life, make you feel good, or serve a purpose.
I will enhance the safety of my home.
As a homeowner, there are certain things you should be checking on a regular basis to help prevent any potential threat of fire or health risk. Carbon monoxide detectors and radon testing kits are low cost investments that you can purchase now to ensure your home is safe and you are, too. While you are at it, replace those batteries in your smoke detectors. A fresh set of batteries is never a bad idea, especially if you can't remember the last time you switched yours out. Dryer vents are a potential fire hazard so take the time to clean out your lint trap and vent ducts behind the dryer.
I will reduce my energy bills.
A great place to start is by making small changes. You can reduce your heat by a few degrees or increase your air conditioning temperature by a few degrees as well, especially when you are away from home. Smart thermostats will help keep your home comfortable while cooling and heating more efficiently. Switch out bulbs with LED lights. Only run your dishwasher or washing machine when full. Install high-efficiency water fixtures in your kitchen and bathrooms. These smalls changes will have a big impact to your overall bill.
I will get into a cleaning routine.
Dirty dishes will not be left in the sink and dirty clothes will not be left on the floor. Make a commitment to address these items daily. As for the rest of your home, plan a weekly schedule – clean toilets on Mondays, vacuum on Wednesdays, dust on Fridays, etc. By having a system in place, you will ensure items don't pile up and your home always looks well-kept.
I will be prepared for guests.
When the holidays come around, it often feels like we have to make a mad dash to get the dining area and guest room ready for company. Instead of waiting until next year, prepare now. Keep your guest room ready for visitors and stocked with clean linens and toiletries. As for the dining space, keep it bright and fun. Have enough dishes for guest and buy quality items for a special occasion that you can reuse.