Thanks for printing! Don't forget to come back to Metro Brokers for fresh articles!
North Druid Hills, GA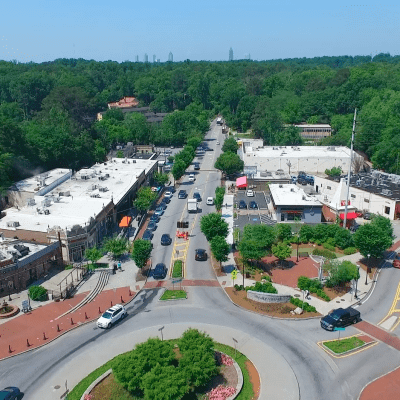 The North Druid Hills community is an unincorporated area that is made up of numerous smaller neighborhoods. Also referred to as Briarcliff, this area at the intersection of the roads North Druid Hills and Briarcliff is known for its proximity to the Center for Disease Control and Preventions (CDC) and Emory University.

Quick History
Dr. Chapmon Powell was one of the first European settlers to the North Druid Hills community. He opened his clinic, known by locals at the "Medicine House" out of a log cabin at the intersection of Clairmont and North Decatur Roads in the mid 1800s. The Toco Hills area also some local lore – some residents claim it was named for an informal abbreviation of "TOp of the COuntry" while others say it is a Brazilian Indian word meaning "good luck."
Can't Miss
The Fernbank Museum of Natural History is one of the most iconic attractions in Atlanta. Guests can find dinosaurs, IMAX movie screens, and traveling exhibits that will delight the senses. Great for guests of all ages, tourists and locals alike find themselves returning to the Fernbank again and again.
Hot Spots
Try the Reuben at The General Muir
Trivia night at Maggie's Neighborhood Bar and Grill
Go for a stroll at Lullwater Park