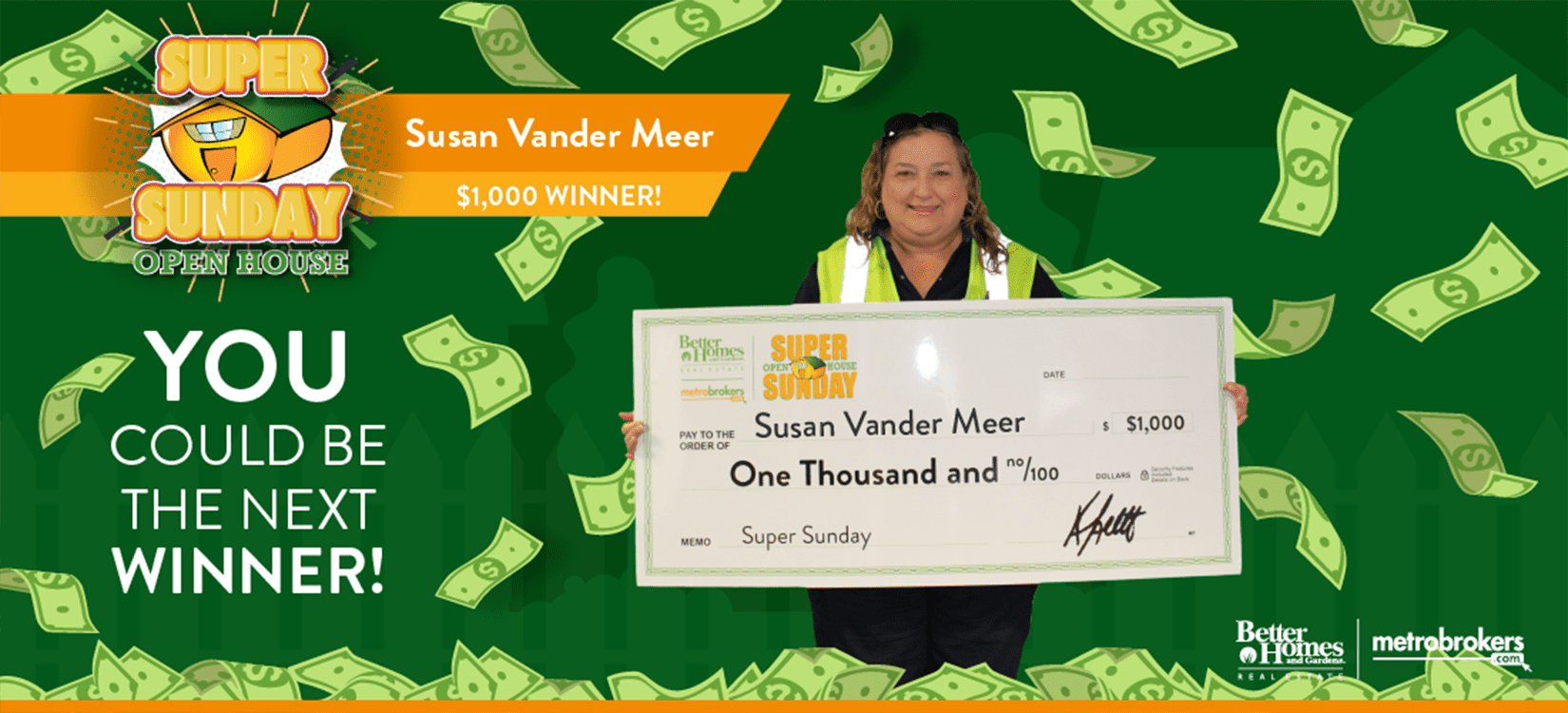 We're proud to announce Susan Vander Meer of Conyers, GA as the winner of the Better Homes and Gardens Real Estate Metro Brokers' most recent Super Sunday $1,000 giveaway! Vander Meer attended an open house hosted by Shonda Tillman of the Rock-dale Newton Office on June 12th.
Vander Meer was new to the Super Sunday event and found out about the potential of winning at the open house. She'd been looking for homes in that area but hadn't found anything in her price range. She enjoyed the event and loved the color and space of the house.
Vander Meer plans to use her winnings towards personal spending for herself and her pets.